Kaivalya in Sanskrit means a perfectly transcendent or blissful state, the highest condition resulting from the ultimate realization.
At Kaivalya Wellness, our mission is to help you to understand your true nature and share various options for achieving abundant good health and bringing harmony into your life. We believe optimal health is achieved when your body, mind, and emotions are in balance. To help you achieve this we offer a number of modalities and tools including Ayurvedic diet and herbs, meditation, yoga postures, and pranayama (breathing practices), along with a special healing technique known as Pranic healing.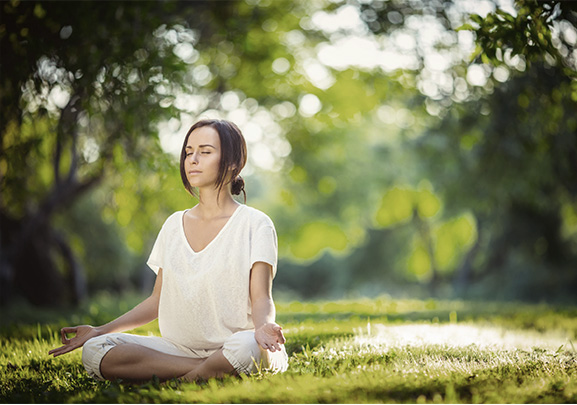 We view each person as an individual with unique needs, therefore we gear our therapies to meet your specific goals. The following services are offered: individual consultations, trainings, and we are available for speaking to your group. For more info or to schedule a consultation,
please use the form on the Contact page.
---
About Rammohan Rao, PhD
Rammohan Rao (Ram) is passionate about helping people live vibrant, healthy, and purposed-filled lives through natural methods and has dedicated his life to the research and integration of modern science with Eastern practices.
Ram holds a PhD in neuroscience and was a research associate professor of neuroscience at the Buck Institute for Research on Aging, Novato, CA.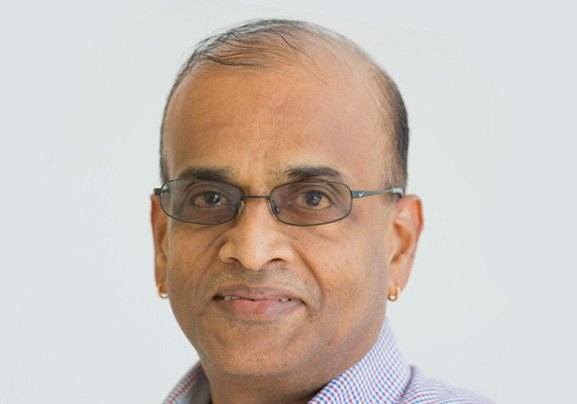 His research focused on chronic stress, neuronal cell death, and mechanisms of age-associated neurodegenerative diseases, with special emphasis on Alzheimer's disease. Ram has over twenty years of research and teaching experience in neuroscience and has published more than fifty peer-reviewed papers in scientific journals, including chapters in several textbooks.
Ram is also a NAMA Board Certified Ayurveda Practitioner (AP), a Registered Yoga Teacher (RYT-200), and he teaches Ayurveda and Yoga at the California College of Ayurveda. Ram has published several articles in major Yoga/Ayurveda magazines and has been a featured speaker in several national and international meetings and symposia on Yoga & Ayurveda. Ram is a member of the NAMA Accreditation Committee and Editor of Ayurveda Journal of Health.
In his spare time, he offers consultations in YAMP techniques (Yoga, Ayurveda, Meditation, and Pranayama), and conducts YAMP workshops, seminars, and cooking classes. Ram's passion for serving others has also led him to mentor high school students, college interns, research technicians, and post-doctoral fellows. Contact Rammohan here.